I am the director of marketing at Seiler, LLP, a leading advisory, tax, and accounting provider based in Silicon Valley and the San Francisco Bay Area. I have 20 years of experience with professional and financial services firms. My strengths include: building teams; marketing strategy and planning; B2B branding; client experience strategy; marketing technology, operations, and policy; CRM, marketing automation, email marketing; business development skills coaching; brand, positioning and messaging; social media for professional services; events management; and public relations.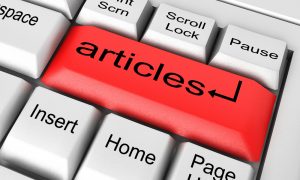 Marketers are being asked more and more to get involved in recruiting for their firms. Here are four articles to help you get started. Why HR and Marketing Should Work Together This article has helpful definitions and diagrams of exactly how HR and Marketing can combine forces for good and…
Read More
If you have a calendar year-end, you're probably already deep into planning and budgeting for next year. You've read multiple "how to adapt to a post-pandemic world" articles. The kids have returned to school, and hopefully, you took an actual vacation this summer. Socio-economic-geo-political news continues to pelt your brain,…
Read More
Welcome to CPA Growth Trends — your source for information, insights, tools and best practices to drive growth within an accounting firm.
Featured: Season 1 Episode 1
with Andrea Sardone from PBMares
Join host Mike Jones with Andrea Sardone from PBMares as they discuss the changes in compensation within the intersection of marketing and accounting in accounting firms.