Marketing and accounting professionals know honing and harnessing the right skills is the best way to grow your CPA firm.
Whether you are an experienced professional looking to expand your skills, you are new to the profession or you are looking to gain more insight into growth strategies for CPA firms, AAM's skill building courses and certificate opportunities offer the in-depth knowledge and education you need to advance your career.
AAM's skill building offerings support our members and growth-minded professionals (accounting marketer, business developer, partner, up-and-coming accountants, and more) through innovative programming and insightful thought leadership. These courses include on-demand learning videos that you can access at any time.
"AAM has been responding to the needs of our members by adapting and expanding our programs and educational offerings to meet professionals where they're at in their careers and where they want to go. With additions like certificate courses and skills building programming that dig deep into skill sets that growth-minded professionals need, AAM offers both our members and our industry resources and networks that cultivate individual and organizational success."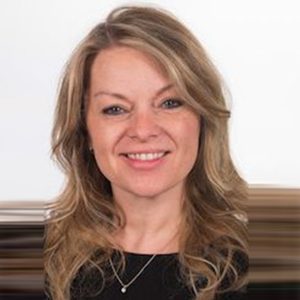 AAM Digital Marketing Fundamentals Certificate
A beginner skill-building certificate program designed for those with digital marketing responsibility within accounting firms.
Marketing professionals in accounting firms have many tools and strategies from which to choose. Digital marketing is becoming more and more important to the marketing mix. Creating and sharing content, demonstrating your firm's thought leadership, and getting found online are all critical components related to how today's prospects make buying decisions. Be sure your online presence supports your firm's presence in real life.
Who? Marketing professionals with 1-5 years of experience – and anyone who wants to expand their professional services digital marketing capabilities.
What: An eight-module online course led by subject matter experts and includes a final exam.
Why: Use digital marketing to reach larger, targeted markets, improve communications, engage clients and contacts, and contribute towards lead generation.
AAM Business Developer Fundamentals Certificate
An advanced skill-building certificate program designed for those with business development responsibility within accounting firms.
Business development professionals in accounting firms are faced with unique challenges that require a broad and diverse set of skills, unlike most traditional sales roles. To be successful, one must be effective not only at personal selling, but also at facilitating pursuit teams, coaching other individuals and providing general leadership and support to the firm's sales efforts. AAM has designed this program specifically to help develop these job-critical skills.
Who? Business development or marketing executives, directors, managers or other growth-focused professionals with sales responsibility in accounting firms.
What: A six-module online course that includes a final exam.
Why: It's seamless to put the learnings from our course into practice because the curriculum was developed by accounting firm business development experts.
Optimizing Your Role as a Business Development Professional
Building Teams for Pursuits and Client Development
Setting Growth Goals and Priority Targets
Aligning the Sales Process with How Clients Buy
Managing a Pipeline and Leading Strategic Opportunities
Coaching Teams and Individuals to Maximize Performance
"I'm not directly responsible for BD but AAM's Business Developer Fundamentals Certificate Course was a great refresher and it also introduced me to some new concepts. I really liked that it was a self-study course so I could complete it on my own time. It would be a great resource for any member who wants to up their BD skills or learn more about how to support BD in their firms. If you're on the fence about registering, consider this your sign that you should do it! "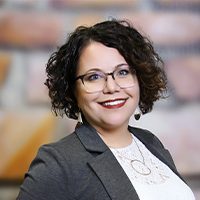 "The Business Development Fundamentals course was a great opportunity to not only develop an important skill set, but also engage with some of the top thought leaders in the profession. The information is presented in a way that allows participants to identify what is most relevant to their firm and role now, and how they can use it to grow and reach their goals…intuitive and immersive throughout!"