Chief Growth & Development Officer
Johnson Lambert LLP
Courtney Kiss serves as Chief Growth & Development Officer for Johnson Lambert LLP, where she is responsible for strategic initiatives that align the growth of the firm's business with the growth and development of its professionals. Passionate about organizational culture, continuous innovation and evolution, and professional development, she works to heighten the experience of the firm's brand for both employees and clients.
Past President (2023-2024)
Director of Marketing & Communications
RSW Accounting + Consulting
Nicole is the Director of Marketing & Communications for RSW Accounting + Consulting in Montréal, Quebec Canada. As a marketing professional with international marketing experience, she has knowledge in private, corporate, agency, non-profit and association settings. Nicole has assisted companies and associations with marketing, communications, and business development activities for over 25 years.
President-Elect (2023-2024)
Director of Marketing
Perkins & Co
With over a decade of marketing experience, Nicola runs the marketing operations for Portland, Oregon's largest locally owned accounting firm, Perkins & Co. Nicola works alongside her team to keep Perkins thriving in a dynamic market with stiff competition. Leading with a focus on collaboration and communication, Nicola directs the firm's marketing strategy to keep Perkins relevant and successful.
Vice President (2023-2024)
Senior Growth Manager
HCVT
Laura Metz is a marketing professional with over ten years' experience in the professional services industry, working with accounting firms for the past eight. She focuses on the "people" element of tax, audit and accounting, telling the stories that should be told in a way that people want to hear it.
Lead Marketing Account Manager
Wipfli LLP
As a lead marketing account manager, Crystal develops strategic marketing plans to support the growth goals of assigned industry groups at Wipfli LLP, a top 20 firm. With more than 18 years of professional experience, including nearly 15 years in accounting marketing, she previously worked on the national marketing team of a top 10 firm and as the marketing director of a local firm in Southwest Missouri.
Partner, Practice Growth
Lane Gorman Trubitt, LLC
Lucas is a Texas Society of CPAs Rising Star Award-winning relationship manager, auditor, board member, author, and speaker with two decades of leadership in assurance, consulting, risk management/ mitigation, and taxation services.
Principal – Business Development
Kaufman Rossin
Ralph MacNamara leads Kaufman Rossin's business development department and is responsible for driving growth strategies for all service lines and industry teams. He was named Business Development Principal in 2017 and oversees all new client and cross-sell initiatives, sales operations, proposal team, sales training and events team.
Director of Marketing
REDW LLC
Gabe Tevrizian is the Director of Marketing for REDW LLC. He is a growth-minded marketing and business development executive with more than two decades of B2B and professional services experience.
Director of Marketing
LGA, LLP
Christopher O'Day is the Director of Marketing at LGA, LLP a full-service Certified Public Accounting and Business Advisory firm with offices in Woburn, MA, Chestnut Hill, MA, and Salem, NH. LGA specializes in tailoring services to suit the needs of closely-held businesses, entrepreneurs, high-net-worth individuals, and non-profit organizations.
Director of Marketing
Moore Colson CPAs and Advisors
Brunella Reid is the Director of Marketing at Moore Colson. Brunella has over 20 years of experience including 15+ years in a marketing leadership role. Brunella's specialty is elevating a brand and modernizing the marketing function at the corporate level. Brunella also has experience defining marketing strategies, developing content frameworks, and strengthening social media presence with a focus on the financial services, healthcare, and international trade/logistics industries.
Chief Marketing Officer
Global Tax Management
As Chief Marketing Officer at Global Tax Management, Mary leads the strategic development and operational execution of the firm's corporate marketing initiatives to drive growth for GTM. She actively partners with firm leadership, regional office leaders, and all service lines to create a unified GTM voice and brand presence.
Marketing Director
Mazars USA
Beth More is the director of marketing for Mazars in the US overseeing brand, communications and digital channels. She is an award winning marketer with 20 years professional service experience creating and executing engaging communications and digital strategies that increase brand awareness, reflect thought leadership and drive growth.
Business Development Director
Landmark CPAs
Rachael McGrew is the Business Development Director for Landmark CPAs, one of Arkansas' largest accounting firms. In her role, she wears many hats, including overseeing the firm's marketing and business development strategy, managing internal and external communications, maintaining the firm's social media and web presence, planning and executing firm events and community outreach programs, assisting with M&A, coordinating recruiting campaigns, and serving on industry association committees.
Senior Manager of Growth & Development
Mauldin & Jenkins, LLC
Allie Donahue serves as the Senior Manager of Growth & Development at Mauldin & Jenkins, a top 100 accounting firm that serves clients throughout the Southeast. Previously, she served as a Marketing Manager with another large Southeastern accounting firm, focusing on firm communications, content creation, industry segmentation, and thought leadership. Passionate and creative, Allie has over 10 years of total experience in the accounting marketing industry and excels at developing response-driven marketing initiatives and communications.
Director, Consulting Marketing
Armanino, LLP
As Director, Consulting Marketing services, Travis oversees the strategic and tactical marketing direction for Armanino's consulting services division. In this role he is responsible for managing a team that drives lead and demand generation that supports the go-to-market strategy for Armanino's consulting services. This includes customer acquisition and retention, market research and analysis, managing the creation of tools and instituting processes necessary for the client service team's success.
Founder
Fixyr
Apoorv Dwivedi is that rare marketer that's been in the trenches and understands what accounting practices really need.
He is the founder at Fixyr, a boutique marketing consultancy he set up to help accounting and business advisory practices across North America fix their marketing. Before founding Fixyr Apoorv worked for 25+ years at leading high growth firms in senior marketing, research, product, and strategy leadership roles.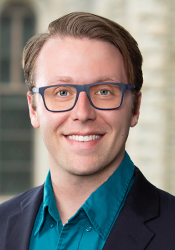 Marketing & Growth Manager
Adams Brown
For the past 6 years, Korby has been the driving force behind Adams Brown's marketing and practice growth efforts. Throughout his tenure, he's grown from a department of one to a department of three (and counting), where the team has specialized roles to support the firm's growth goals. His main focus is developing and implementing marketing strategy and project managing the process along the way.
Marketing Director
JLK Rosenberger
In her 15 years as an accounting marketer, JoLayna Arndt's organizational skills and communication acumen have built her reputation as a "doer." Throughout her career JoLayna has led successful rebranding efforts, launched new websites, created successful video and live training series, and increased the revenue growth of her firm's top niches year over year.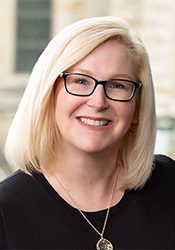 In 2018, Rhonda joined AAM as the Association Manger managing the day-to-day operations, finances, coordinating key initiatives and the work of staff. Named the Executive Director in 2021, she works closely with the Board of Directors on strategic direction and fulfilling AAM's mission.
Rhonda has 10 years of experience is association and non-profit management, as well as 20 plus years' experience in marketing, public relations, business development and event management. She has worked in a number of industries, including government, legal, healthcare and environmental.
Emily Hensler is the Project Coordinator for the Association for Accounting Marketing. She supports AAM by coordinating communications, assisting committees, and managing special projects as needed.
She has worked with associations since 2014, supporting them in various positions ranging from members services, program management, and even software implementation.