Circles are one of AAM's most significant networking and peer learning benefits.
What is a Circle? Think of them like a chapter, but unlike chapters, these aren't limited geographically. They're small communities of like-minded members (approximately 15 or less per Circle). Circles are meant to be organic, informal and unstructured. They are truly for members, owned by members and led by members!
Circles meet (virtually) at the time and frequency of the group's choosing. Many meet monthly. Discussion topics are decided by the group but are typically tied to the theme of the Circle or a current hot topic. The goal of Circles is to provide peer-to-peer engagement to learn from one another and grow professional networks and practices.
Examples:
One group of beginner CPA firm marketers meets monthly with a seasoned industry expert to learn the ins and outs of accounting marketing.
Some groups have each Circle member bring a challenge to their regular meetings and the group brainstorms solutions together.
One group focuses on Hubspot and serves as a catalyst for firms to learn best practices from one another regardless of where they are in their CRM adoption journey.
Many groups bring in outside experts to speak on specific topics.
"Circles have been incredibly beneficial to me and to many other members. The ability to ask questions, collaborate and learn from peers and leaders in the industry has been invaluable for my firm and career. I love being able to connect with accounting marketers who understand the industry and where it's headed. I leave every Circle conversation with a new idea or perspective that I can use to move the firm forward!"
"Joining the Rookie Circle almost a year ago was one of the best things I could have done to stay involved and personally connected with AAM. It has proven to be a great source of knowledge sharing and relationship building. It was especially fulfilling being able to meet up with a friend from my Circle at Summit and continue to connect! Highly recommend joining a Circle, whether you're new to AAM or been involved for some time."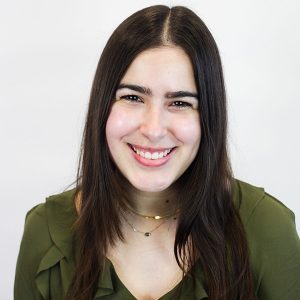 Each group is led by a volunteer Circle Leader who schedules the meetings and keeps things moving. Circle Leaders also meet on a regular basis to share best practices and feedback with one another to continuously improve the Circle program.
It is AAM's recommendation that members join no more than two circles at one time.
Below is a list of all of the different Circles that exist today. You can join a Circle by submitting the form below.
"I belong to AAM's Hubspot Circle. Not only have we learned how to use Hubspot better within our industry, which is one of the best parts of our Circle, we all now know we have colleagues we can reach out to for our particular challenges (Hubspot or not!). Like everything AAM oriented, having a group of like-minded peers is incredibly valuable for increasing my knowledge, pushing the boundaries of my role, and keeping me sane."