About AAM's Annual Conference
AAM's Annual Summit provides excellent educational opportunities through keynote speakers, breakout sessions and deep-dive content blocks for every level of marketer and business developer. And if you think the education is great, wait until you experience the networking!
Networking is a huge component of Summit, and we offer both structured and informal networking opportunities throughout the conference.
If you feel like an island in your firm, Summit will help you build a network of support with like-minded growth professionals.
If you're executive-level, Summit will help you meet like-minded peers who you can talk to and learn from throughout the year to help with the unique issues you face.
If you're looking for the latest tools and technologies, you'll love the chance to talk to our exhibitors and sponsors to find new solutions for your firm.
Join us May 13-15, 2024
in Orlando, FL!
"Being surrounded by hundreds of marketers of all levels and diving deeper into how to succeed in accounting marketing was the ultimate learning experience. Attending the AAM Summit for the first time on my own was intimidating at first, but I've never felt more comfortable networking and building relationships. Not only did I make connections all across the county, but now have some great new friends. "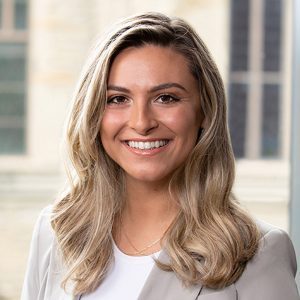 "The AAM Summit is the one and only. Bringing our team to Summit helps them stay sharp and peer around the corner to what's next. Accounting marketing is an adventure and the AAM Summit supplies the skills needed to lead the expedition.""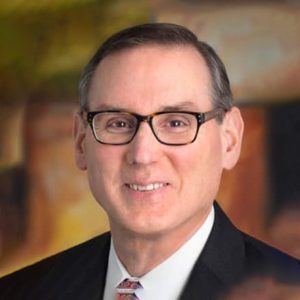 "Connecting with industry colleagues is so valuable! Attending the AAM Summit is one of the best ways to build relationships and learn about what's happening in the profession. "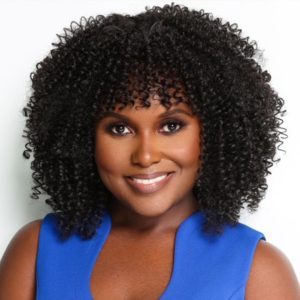 Oh, the Places We've Been!
AAM Summits have been held across the US and in Canada. Attendees have left each wonderful city with more knowledge, deeper connections and countless memories.
Click on the green highlighted states below to see a list of years, themes, and cities of past Summits.
Arizona
1990 – Aim for the Future: CPA Marketing Strategies for the 90's
Phoenix
California
1992 – Marketing for Change: The Road to Renaissance
San Francisco
1996 – Putting It All Together: The Next Step
San Diego
2000 – Riding the WavE: Redefining the Business Model
Redondo Beach
2008 – Wild On Marketing
San Diego
Colorado
2006 – Mile High Marketing
Denver
Florida
1998 – Meeting the Challenge of Business Creativity: The Future's So Bright…
Boca Raton
2005 – Marketing Magic
Orlando
2015 – Roots of Success
Orlando
Georgia
1995 – Linking Marketing to Profits
Atlanta
2007 – Uncharted Waters
Savannah
Illinois
1993 – Marketing: The Next Generation
Chicago
2011 – Take Your Firm to New Heights
Chicago
Louisiana
1997 – Marketing Through the Millennium
New Orleans
2016 – inNEWvation
New Orleans
Massachusetts
1994 – Leveraging Your Marketing Investment: Challenges & Choices
Boston
2003 – Revolutionary Marketing
Boston
Maryland
2010 – Building Strong Foundations for Firm Success
Washington, DC
Missouri
1999 – Beyond Strategy to Purpose: The Changing Role of Marketing
Kansas City
Nevada
2004 – Odds on Excellence
Las Vegas
2012 – Succeeding in Today's Topsy Turvy World
Las Vegas
2013 – Win Your Race: Inspire Innovation. Realize Results.
Las Vegas
2017 – ENGAGE
Las Vegas
2019 – ENGAGE
Las Vegas
2001: Your Passport to Growth
Toronto
Oregon
2018 – Think Fresh!
Portland
Pennsylvania
2021 – Hybrid
Philadelphia
South Carolina
1991 – Surviving or Thriving: Putting Your Marketing Tools to Work
Hilton Head
Texas
2002 – Measuring Performance
San Antonio
2009 – Marketing Palooza
Austin
2014 – Take AAM and Engage
Austin
Arizona
1990 – Aim for the Future: CPA Marketing Strategies for the 90's
Phoenix
California
1992 – Marketing for Change: The Road to Renaissance
San Francisco
1996 – Putting It All Together: The Next Step
San Diego
2000 – Riding the WavE: Redefining the Business Model
Redondo Beach
2008 – Wild On Marketing
San Diego
Colorado
2006 – Mile High Marketing
Denver
Florida
1998 – Meeting the Challenge of Business Creativity: The Future's So Bright…
Boca Raton
2005 – Marketing Magic
Orlando
2015 – Roots of Success
Orlando
Georgia
1995 – Linking Marketing to Profits
Atlanta
2007 – Uncharted Waters
Savannah
Illinois
1993 – Marketing: The Next Generation
Chicago
2011 – Take Your Firm to New Heights
Chicago
Louisiana
1997 – Marketing Through the Millennium
New Orleans
2016 – inNEWvation
New Orleans
Massachusetts
1994 – Leveraging Your Marketing Investment: Challenges & Choices
Boston
2003 – Revolutionary Marketing
Boston
Maryland
2010 – Building Strong Foundations for Firm Success
Washington, DC
Missouri
1999 – Beyond Strategy to Purpose: The Changing Role of Marketing
Kansas City
Nevada
2004 – Odds on Excellence
Las Vegas
2012 – Succeeding in Today's Topsy Turvy World
Las Vegas
2013 – Win Your Race: Inspire Innovation. Realize Results.
Las Vegas
2017 – ENGAGE
Las Vegas
2019 – ENGAGE
Las Vegas
2001: Your Passport to Growth
Toronto
Oregon
2018 – Think Fresh!
Portland
Pennsylvania
2021 – Hybrid
Philadelphia
South Carolina
1991 – Surviving or Thriving: Putting Your Marketing Tools to Work
Hilton Head
Texas
2002 – Measuring Performance
San Antonio
2009 – Marketing Palooza
Austin
2014 – Take AAM and Engage
Austin