Affiliate Member
Amy Franko Associates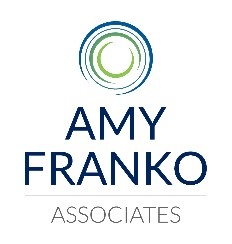 Amy Franko Associates works with mid-market and enterprise-level professional services organizations to significantly grow sales results. This includes consulting on business development strategy, and learning programs focused on growing the business development skills of future firm leaders. Founder Amy Franko is recognized by LinkedIn as a Top Sales Voice, and her book, The Modern Seller, is an Amazon best seller. Learn more at amyfranko.com.
Search by Company
If you are looking for a specific company, simply type in part or the whole company name, then click "Search".
Search by Service
If you are looking for a specific service, leave the company name blank and check the box next to the service you are interested in, then click "Find Affiliate Members".