Meet a Member: Alice Grey Harrison
Alice Grey Harrison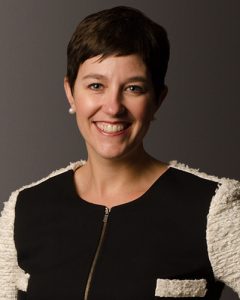 Name: Alice Grey Harrison, APR
Title: SVP Strategic Communications
Years of Experience: 24 years
College Name & Degree(s): University of the South — B.A., Philosophy
Firm Name: DHG
Firm City & State: Charlotte, NC
Firm Size: 2,200+ people
Firm Revenue: $500M
Email Address: [email protected]
Professional Memberships: AAM, Public Relations Society of America
LinkedIn Profile: https://www.linkedin.com/in/alicegreyharrison/
How does your firm use marketing to influence firm culture?
We believe that external and internal marketing must be closely aligned. Our external brand attributes are a reflection of our culture. This is most apparent in our talent recruitment marketing efforts.
What is the structure of your marketing department?
Culture is driven by our Strategic Communications and HR team members working with a dotted line to our Marketing team.
What have you learned the hard way?
Changing and influencing culture takes time and perseverance. Everyone contributes to culture, and communications can drive what the contributions look like. In other words — patience is a virtue when evolving culture.
What is a "must-know" for new accounting marketers?
Tone from the top support is paramount, be it culture or growth that you are working on. Being an ally and advisor to leadership really helps drive results.
What are your special skills or what is something people may not know about you?
I am accredited in public relations (APR designation by the Public Relations Society of America) and LOVE thinking of new and different ways to deliver important messages. I also love to take really complex concepts and simplify to build buy-in, excitement, and engagement.
What is the biggest benefit you receive from your AAM membership?
The biggest benefit for me, without question, is the relationships that I have made with incredible marketing professionals across the country. I often call on colleagues to bounce ideas and get affirmation that I am moving in the right direction. I also cherish the friendships that I have made along the way. With so many connections, I know that I am not alone, even on the most challenging days.
Share one marketing tip.
Perception is reality. Whether you are marketing on a national level or internally building a culture, what is perceived is believed. It's important to keep this as a foundational starting point for all strategic marketing and communications plans.
What do you feel is the biggest issue facing accounting marketers today?
In terms of culture and people, I think that the new hybrid and virtual work models are very challenging to building and maintaining culture. Creating meaningful connection in the hybrid/virtual world takes intentionality and programming that gives a platform to simulate those casual encounters one might have in an office.
What would you be doing if you had not become a marketer?
The world is so different today than it was when I began my career. I daydream about being a travel vlogger — oh the places I could go!
What is the biggest project you are working on right now?
We are currently creating a program that facilitates intentional connections through small group interactions. It is really fun to think outside of the box and figure out how this might work for our culture.
If you had an unlimited budget, what is one thing you would implement immediately?
Gosh — my wish list is long! I think I would prioritize recruiting. The war for talent is ferocious — we have an amazing culture, and I think we could do a better job telling our story on social media as well as via our website. So, I would probably invest there to attract talent!
What books have you read recently that you feel would be beneficial to other AAM members?
I am not really a business-book reader. I just finished "Think Like a Monk" by Jay Shetty. There is such deep wisdom in this book on how to not only lead a meaningful life, but how to lead with intention. His book was a great resource to help me frame my goals for 2022!
What blogs/social feeds do you subscribe to that are helpful?
As a communications professional, I frequent the Public Relations Society of America's website for knowledge share offerings and follow them on social media. I also am a huge Harvard Business Review fan and love their Friday emails with a roundup of the week's best articles. And of course, I like the old school HBR magazine that I can take with me to a local coffee shop for a quick read to recharge when I have an afternoon slump.
Alice Grey was interview by Aaron Welch.
About Aaron

Aaron Welch is a writer and content marketer at BPM, one of the 50 largest accounting and advisory firms in the country. With nearly five years of agency, freelance and in-house experience, he has written for businesses in the financial services, technology, telecom, construction and life science industries, as well as for public sector clients.