Expanding Advisory Relationships: The Bowtie Model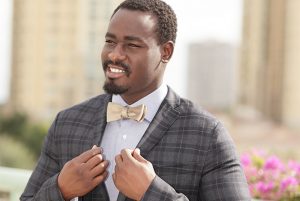 Accountants and other professional service providers traditionally have built their practices on the merits of individual relationships within their client organizations. However, expanding advisory relationships to include more people, leads to more success long-term.
Business owners and top executives place significant trust in their advisors to address critical business needs. As important and fruitful as these relationships can be, they can be limited in scope and sustainability over the long term — especially as businesses become larger and more complex.
For example, a chief financial officer may be thinking about all things financial, but the chief information officer may have concerns about cybersecurity, an issue your firm is equipped to deal with. Unless you have access to or interaction with the CIO, this issue may go undiscovered or addressed by a competitor. Furthermore, consider if the CFO departs and is replaced by the controller. Unfortunately, if you did not establish a relationship with the controller, he or she may have a predisposition to hire a competing firm with whom he or she has worked in a previous job.
Expanding Advisory Relationships Takes Intentional Efforts
In either of these scenarios, if there had been intentional efforts to expand advisory relationships by establishing more connections — involving more people at the client and at your firm — there would be a much higher probability of retaining and expanding the client's business.
It may help to think of the relationship as a bowtie. Your personal connection with the key client contact (the CFO in this example) is the inner circle, or the central "knot," of the tie. On either side you have the "fins" of the tie, which expand out from the knot, giving the tie its style and fullness. In this model, the left fin represents other potential contacts in the client organization. The further they are on the fin, the more distant they are in relation to those in the inner circle. Likewise, the right fin represents others in your firm who potentially could play a role in the client relationship.
Read more about how the bowtie model can help you strategize and expand your business development relationships in the Winter 2020 edition of Growth Strategies.

As Owner & Chief Operating Officer of The Rainmaker Companies, Scott is dedicated to helping professional service firms across the country optimize their ability to grow. Over his 30-year career of leading integrated marketing and business development programs, he has developed a holistic perspective of strategies and tactics that drive growth. Prior to joining The Rainmaker Companies, his experience includes having served as CMO for a Top 20 U.S. accounting firm where he led marketing and business development initiatives that helped drive 12-fold revenue growth over 14 years. He enjoys contributing to the industry through collaboration, leadership, and knowledge-sharing. He has served as President of the Association for Accounting Marketing (AAM); was named among the "Top 100 Most Influential People in the Accounting Industry" by Accounting Today; and was recognized as the "Accounting Marketer of the Year" by the CPA Practice Management Forum. In 2019 he was inducted by AAM into the Accounting Marketing Hall of Fame.
Welcome to CPA Growth Trends — your source for information, insights, tools and best practices to drive growth within an accounting firm.
Featured: Season 2 Episode 1
with Dan Hood, Accounting Today
The Intersection of Marketing and HR for Accounting Firms Strategic Planning for the Future, Observations, and Advice -w- Dan Hood, Accounting Today