Compensation Structures for Business Development Executives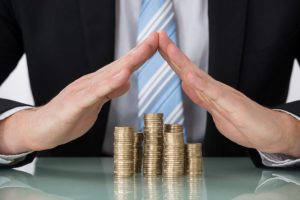 Setting the Scene
The compensation structures for the Business Development Executive (BDE) in an accounting firm is widely varied. For context, a BDE is typically a senior and experienced client-facing professional, tasked with growing revenue at their firms.
The compensation structure variations are, generally speaking, most easily defined by looking at the relative firm size. Alongside these generalizations, the top influencing factors can also be analyzed and understood.
The following table outlines a formula for determining a compensation structure for a BDE based on three things: experience in conducting executive searches, experience in negotiating compensation structures, and anecdotal evidence.
When determining compensation, it is important to remember that there are exceptions to every rule, with some individuals having vastly different experiences. These exceptions should be balanced against the generalizations and best practices when creating compensation structures for Business Development Executives.
GENERALIZED FORMULA
FIRM SIZE
LESS
Sophisticated BDE User
MORE
Small-Mid
Mid-Large
Large-International

regional firms
small national firms

sizeable national firms
Tier 2 firms

mostly Tier 1 firms
some Tier 2 firms

Guaranteed base range

$80k-$110k (typical starting salary)
$120k+ (more experienced BDE)

Between $150k-$180k (10-15 yrs exp)
$200k (20+ yrs)

Between $220k-$300k (15 yrs)
$300k+ (20+ yrs & specific sector exp)

Caveat: seniority, subject-matter knowledge, and cost of living influence these ranges

Commission range (a % of the revenue of the work brought in)
        One-off 'bonus', or, >5%

Scenario 1: a once-yearly bonus. The BDE will then make a total of low-to-mid $100k (base + bonus)
Scenario 2: the commission range is small (>5%). The BDE will then make a total of mid $100k

       5-10%

10% end = "origination" or "lead"
5% end = "assisted" or "influenced"

       30%+

Significantly varied commission ranges; some can be as high as 40-50%
Well-tenured BDEs can make a total of $500k+

Need formal documentation; otherwise payouts can be subject to partner scrutiny or nuanced leadership politics.
Typically, the larger the firm, the bigger the distinction between a BDE who can "knock down doors" to bring in new revenue, which is where the very high commissions come into play. This is different than a more internally focused 'maintaining' role.

Ongoing commission payable?
Not usually
Yes
Yes

Best practice dictates that the sliding scale is around 8% in year one, 4% in year two, and so on. Having said this, some firms do just have a flat, unchanged percentage for the following two years.
A declining scale is usually over a longer time (3-4 years), versus a flat percentage over a shorter time (1-2 years).

Hard or soft quota
Mostly hard
Mostly soft
Mostly soft

The 'soft' target is often not strictly enforced if the BDE is displaying the right behaviors and tendencies. 'Hard' targets are often found in firms who do not have a sophisticated understanding of the role and value of BDEs.
Many BDEs share the sentiment that they need three years in any new role to be fully effective.

A believer in pushing yourself each and every day to achieve things you didn't realize possible, Kate takes this personal mission with her into each day. She does this through the lens of being positive, tenacious and empathetic. She uses the skills she has acquired both as an attorney and as an avid "people observer" in the search business to understand the needs of her clients and candidates. Both clients and candidates work with Kate because of her deep understanding of the market and her ability to relate based on her attorney and search experience combined.
Welcome to CPA Growth Trends — your source for information, insights, tools and best practices to drive growth within an accounting firm.
Featured: Season 4 Episode 1
with Danielle Reynolds, Business Development, Manager with Whitley Penn
A business developer's day involves a myriad of activities from external meetings with business owners and referral partners to scoping calls for initial client connections.