Being Authentic Priority #1 in Building Relationships with Underserved Communities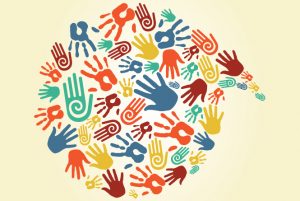 "Strength lies in differences, not in similarities," according to Stephen R. Covey, author of The 7 Habits of Highly Effective People.
For accounting and advisory firms, these words define a path to growth and success that many are traveling. As firms reach out to connect with more diverse client groups, they are finding success – and learning important lessons. One of those lessons is being authentic in building relationships with underserved communities.
The concept of diversity, equity, and inclusion (DEI) in the accounting world has most often taken the form of internal programs to recruit, train, mentor and advance professionals who belong to groups traditionally underrepresented in the profession. These include women, people of color, immigrants, and LGBTQIA+ (lesbian, gay, bisexual, transgender, queer or questioning, intersex, and asexual or allied) individuals.
But there is an important role for DEI initiatives to play outside the walls of a firm, as well. During the past two decades, many firms have taken up the challenge of reaching out authentically in building relationships to serve underserved business communities, and they are eager to share the lessons they have learned along the way.
Authenticity
Building an understanding of what it means to connect authentically with relationships in underserved business communities is the foundation for eventual success. Firm leaders, marketers, and business developers need to accept it doesn't come quickly.
Language barriers must be overcome. As Ayala noted, being fluent in Spanish isn't enough in his role as a CPA. It's essential to be fluent in business Spanish, knowing the right terms for deductions and credits, and how to explain complex tax and financial concepts.
Building the trust that will lead to business relationships also requires authentic and sustained involvement.
Business Case for DEI
The group of Americans who identify as ethnic minorities is expected, collectively, to become a majority of the U.S. population by 2024. The business community increasingly is reflecting this trend, with the number of minority-owned businesses growing by more than 5% annually, fueled in part by an increase in immigration to the U.S. during the past two decades. There are about 1.1 million minority-owned businesses in the U.S., including 360,000 Hispanic-owned businesses, according to the U.S. Census Bureau's 2017 Annual Business Survey. Women-owned businesses also number about 1.1 million.
Opportunities and Challenges
Engaging with minority-owned businesses presents opportunities and challenges for accounting and advisory firms and their marketing professionals.
The opportunity is in the numbers. Minority-owned businesses generate more than $1.5 trillion in annual gross receipts and employ more than 10 million workers, according to the U.S. Department of Commerce.
Amid the strong economy, these businesses are growing and need the tax, assurance, consulting, and managed accounting and advisory professional services that accounting and advisory firms provide.
The challenges come into play with cultural differences, language barriers, and simply not knowing how to communicate effectively with business owners of different cultural backgrounds.
Where Do We Go?
The good news is most firms have established DEI programs internally, recognizing the transformational cultural and business needs that lie ahead. Every firm and every community is different, so the best DEI initiatives for your firm must address your unique needs. But we hope this article has outlined areas you may want to explore with your communities and clients.
Resources such as the AICPA's Accounting Inclusion Maturity Model (www.aicpainclusion.com) provide firms with free assessments, indicating their current diversity and inclusion efforts based on four core areas: workforce, workplace, marketplace and community and supplier relations. Creating a brand that is inclusive is no longer the exception but the new norm.
As change agents, marketers, and business developers have an exciting opportunity to lead DEI initiatives that actually make a difference not only in their local communities but around the world.
Read the full article to learn more. This is the type of content you'll receive as a member of AAM or when you have a paid subscription.
Members: read more starting on page 10
Non-Members: learn more and subscribe
About Jessica Hekmatjah
Jessica Hekmatjah is the director of marketing and corporate development for BPM LLP.

Dana Bottorff is a Principal at Anadon Marketing/Communications. She helps CPA firms and professional services companies create a distinctive voice in the marketplace with marketing messaging that conveys a unique brand.
Welcome to CPA Growth Trends — your source for information, insights, tools and best practices to drive growth within an accounting firm.
Featured: Season 4 Episode 1
with Danielle Reynolds, Business Development, Manager with Whitley Penn
A business developer's day involves a myriad of activities from external meetings with business owners and referral partners to scoping calls for initial client connections.