As Owner & Chief Operating Officer of The Rainmaker Companies, Scott is dedicated to helping professional service firms across the country optimize their ability to grow. Over his 30-year career of leading integrated marketing and business development programs, he has developed a holistic perspective of strategies and tactics that drive growth. Prior to joining The Rainmaker Companies, his experience includes having served as CMO for a Top 20 U.S. accounting firm where he led marketing and business development initiatives that helped drive 12-fold revenue growth over 14 years. He enjoys contributing to the industry through collaboration, leadership, and knowledge-sharing. He has served as President of the Association for Accounting Marketing (AAM); was named among the "Top 100 Most Influential People in the Accounting Industry" by Accounting Today; and was recognized as the "Accounting Marketer of the Year" by the CPA Practice Management Forum. In 2019 he was inducted by AAM into the Accounting Marketing Hall of Fame.
Growth. It's a common term in conversations about firm strategy, but the context can vary widely. It might refer to the growth of firm revenue, growth of a practice team, or the growth of one's career. As marketers and business developers in accounting firms, growth is most often associated with…
Read More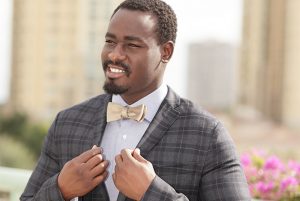 Accountants and other professional service providers traditionally have built their practices on the merits of individual relationships within their client organizations. However, expanding advisory relationships to include more people, leads to more success long-term. Business owners and top executives place significant trust in their advisors to address critical business needs.…
Read More
Welcome to CPA Growth Trends — your source for information, insights, tools and best practices to drive growth within an accounting firm.
Featured: Season 4 Episode 1
with Danielle Reynolds, Business Development, Manager with Whitley Penn
A business developer's day involves a myriad of activities from external meetings with business owners and referral partners to scoping calls for initial client connections.