Eric R. Elmore is the marketing and brand manager for Drucker & Scaccetti, a tax-focused accounting firm, in Philadelphia. He has more than 20 years of experience working with professional service firms helping them communicate to the world who they are, what they do and why it is of value to targeted audiences.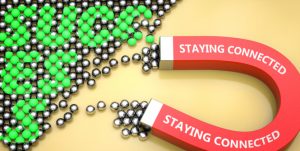 Like many other professions, accounting is experiencing a talent shortage. Fewer university students are pursuing accounting degrees, fewer accountants are pursuing CPA licensure and more experienced professionals are leaving the job market or changing careers. This means we are all pulling from a shrinking pool of professionals who now have…
Read More
Welcome to CPA Growth Trends — your source for information, insights, tools and best practices to drive growth within an accounting firm.
Featured: Season 1 Episode 1
with Andrea Sardone from PBMares
Join host Mike Jones with Andrea Sardone from PBMares as they discuss the changes in compensation within the intersection of marketing and accounting in accounting firms.