Articles of Interest: Using Your Website for Recruiting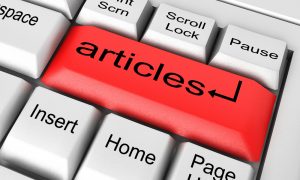 Five years ago, CPA firms were concerned with bringing in new business. Today, there is enough work to go around, but almost every firm is struggling to recruit and retain talented staff. One of the most powerful tools in recruiting should be your firm's website. Here are some articles that can help you with your recruiting efforts on your site.
Using Your Firm's Website to Attract Top Talent
The competition for accounting talent is fierce. Having an updated website geared towards recruiting can help you win the battle for top talent. Learn how in this article.
7 Powerful Ways your Website can Attract Top Talent
This article by Accounting Today covers seven steps you can take to make your website more attractive to potential staff.
9 Reasons Why You Should Use Video in Recruitment
Did you know using video can help you with SEO for recruiting and help you get more candidates? Learn more in this article.
Communicating Your Employer Brand to Attract In-Demand Tech Talent
This article is aimed at the tech industry, but its helpful tips can be easily used in the CPA world.
3 Tips for Recruiting CPA Candidates in a Virtual World
CPA firms are now hiring talent across the country that they have never met in person. Learn tips on how to recruit effectively in the digital world in this article from UWorld.
How to Attract and Keep Top Performers in Accounting
In today's competitive hiring market, many public accounting firms are finding it harder than ever to attract and retain high-performing professionals. Is it because they're not paying enough? Not entirely. Learn what else matters in this article.

Christopher O'Day is the Director of Marketing at LGA, a 125-person firm with offices in Chestnut Hill, MA, Woburn, MA, and Salem, NH. As the Director of Marketing, he is responsible for strategic marketing, digital marketing, social media, communications, event management, and other growth efforts for the firm.
Welcome to CPA Growth Trends — your source for information, insights, tools and best practices to drive growth within an accounting firm.
Featured: Season 2 Episode 1
with Dan Hood, Accounting Today
The Intersection of Marketing and HR for Accounting Firms Strategic Planning for the Future, Observations, and Advice -w- Dan Hood, Accounting Today