CPA Growth Trends, Marketing
Articles of Interest: Recruiting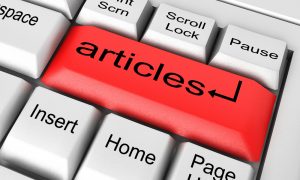 Marketers are being asked more and more to get involved in recruiting for their firms. Here are four articles to help you get started.
This article has helpful definitions and diagrams of exactly how HR and Marketing can combine forces for good and explains why aspects of HR are more and more like marketing.
This is a good explainer article. Even though the article targets "small business owners looking to understand the scope of today's HR duties," this piece provides anyone – including marketers – a clear picture of what HR professionals need to cover in today's market.
Now that we know we need to be more involved in recruiting, this article defines a new role: HR Marketing. It even provides examples of this new-fangled function. This is a great article that brings everything back together.
Firms can make their brand more attractive to qualified candidates through content marketing for HR. This is kind of like content and channel marketing 101 for HR managers – but is useful for filling in the blanks an experienced marketer might need to know when building out a campaign for HR. This article gives you five steps to get started and some great examples.

I am the director of marketing at Seiler, LLP, a leading advisory, tax, and accounting provider based in Silicon Valley and the San Francisco Bay Area. I have 20 years of experience with professional and financial services firms. My strengths include: building teams; marketing strategy and planning; B2B branding; client experience strategy; marketing technology, operations, and policy; CRM, marketing automation, email marketing; business development skills coaching; brand, positioning and messaging; social media for professional services; events management; and public relations.
Welcome to CPA Growth Trends — your source for information, insights, tools and best practices to drive growth within an accounting firm.
Featured: Season 4 Episode 1
with Danielle Reynolds, Business Development, Manager with Whitley Penn
A business developer's day involves a myriad of activities from external meetings with business owners and referral partners to scoping calls for initial client connections.