Marketing, Practice Management
The Accounting Marketers' Role in Succession Planning
Five of the public accounting industry's top experts, as featured in the summer 2017 issue of AAM's Growth Strategies, share their viewpoints regarding the marketer's impact on firm succession planning.
Art Kuesel | President, Kuesel Consulting, Inc.
In my experience, building the bench of future partners is the best way accounting marketers can contribute. This includes several steps:
Identifying future marketing leaders. You need to be able to identify them and point them out to leadership. As an accounting marketer, you have an elevated sense for who is good at personal marketing and business development, and with this elevated sense comes elevated responsibility.
Encourage participation in firm marketing. Make sure they have a strong marketing mentor who can expose them to a higher level of personal marketing (in many cases this could be you).
Help them create personal plans. In addition to developing a personal marketing or business development plan, coach them on their performance. At many firms, the next generation of partners will have an elevated responsibility for business development. By identifying these future high-performers, you will be helping to build the bench of future partners.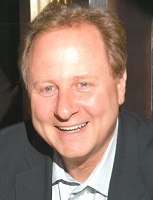 Allan Koltin | CEO, Koltin Consulting Group, Inc.
The best way accounting marketers can contribute to their firm's succession plan is by helping with the talent piece of the equation. Accounting marketers should view their roles more as "talent scouts" and view recruiting great talent as the MOST important industry team within the firm. This is because the best insurance policy for having a successful succession plan is to win the "war on talent".
More specifically, this means helping the firm to gain visibility to the best talent in the marketplace to ensure that the growing needs for future leaders in management, rainmaking, client relationships and technical skills are achieved. This also means (similar to other industry teams) packaging the great things about the firm and having a market facing strategy that is proactive and goes after top talent. In many firms this is often done through internal HR and external search firms and marketing isn't included in the strategy, packaging and execution of the plan.
When firms typically have succession challenges or problems, it's often because of the lack of next generation talent in one of the above areas. Too often accounting marketers are "pigeon holed" into spending all of their time on organic growth strategies. While this is an important area and should have significant focus, I believe accounting marketers should "spread their wings" and can significantly impact the talent part of the succession equation.
Bill Reeb, CPA, CITP, CGMA | CEO, Succession Institute
Succession is about creating a seamless transition from one leader, or generation of leaders, to the next. While this sounds simple, it is usually more difficult than what it might appear. This is because the processes, systems and powers that are in place at the time one leader steps down are almost always inappropriate for the new leader stepping in. This occurs because as leaders do their jobs, their roles and responsibilities tend to expand or contract depending on their skills and adeptness.
Rather than make a leader live up to the roles and responsibilities of the job, organizations tend to just shift and redefine their expectations around the ability of each individual leader. This is not really a good thing to happen, especially relating to succession, but it is a common occurrence. When new leaders step into the positions of existing leaders, they might find the job has become too big for them to fill, or too small for them to be effective. It is at this point in my discussions with management that I commonly quote the New England Patriots' Coach Bill Belichick when he tells his people to "Do your job." Paraphrased, "Stop worrying about everyone else's job, and just do YOUR job, and do it well."
This means that as leadership is transitioned, the first job an organization may have to consider is to reset the roles and responsibilities that the current leader is filling back to its original factory settings in order to allow the new leader a better chance of success. And an even better alternative is to build the systems, infrastructure and methodologies that ensure those roles and responsibilities never change in the first place.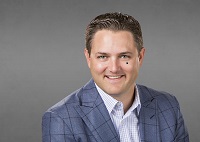 Jim Boomer | CEO, Boomer Consulting, Inc.
Accounting marketers play a crucial role in developing, unifying and clarifying the firm's messaging. This helps not only in the retention and attraction of clients, but also current and future staff. When staff clearly understand the purpose of the firm and where they fit in, they are more likely to stay and develop into future leaders of the firm. Additionally, rising leaders are attracted to firms that have a clearly articulated vision and strategy. This signals a focus on growth and innovation which are expected by today's top young talent.
Jennifer Wilson | Partner and Co-Founder, ConvergenceCoaching, LLC
Accounting marketers can best contribute to their firm's succession planning in many ways. First, as partners retire, key rainmakers are leaving the firm. Today's marketing professionals will play a role in helping develop the next generation of rainmakers. Marketers must also steer the firm's communications strategy regarding partner transition and highlight the next generation of leaders to ensure positive reception internally and in the marketplace, too.
Managing client transition is a critical part of succession and the marketing professional can play a key role in helping to facilitate this. Succession and transition are happening in the client community, too, so marketers can help the firm capitalize on the market demand for succession planning, estate and trust, business valuation and other services that this transition drives.
Last but not least, marketers should influence internal economic incentives that will drive behavior and practice decisions to help incentivize letting go by those transitioning and stepping up for those taking over.

Lesley Hatfield is the Marketing Director at CS&L CPAs in Florida. She possesses 15 years of experience in managing the growth of public accounting firms in the Tampa Bay region. A member of the Association for Accounting Marketing since 2008, she currently serves as the Executive Editor of AAM's Growth Strategies. You can contact Lesley at [email protected] or 813.490.4490.
Welcome to CPA Growth Trends — your source for information, insights, tools and best practices to drive growth within an accounting firm.
Featured: Season 2 Episode 1
with Dan Hood, Accounting Today
The Intersection of Marketing and HR for Accounting Firms Strategic Planning for the Future, Observations, and Advice -w- Dan Hood, Accounting Today